Radiant Heat &
Radiant Floor Heat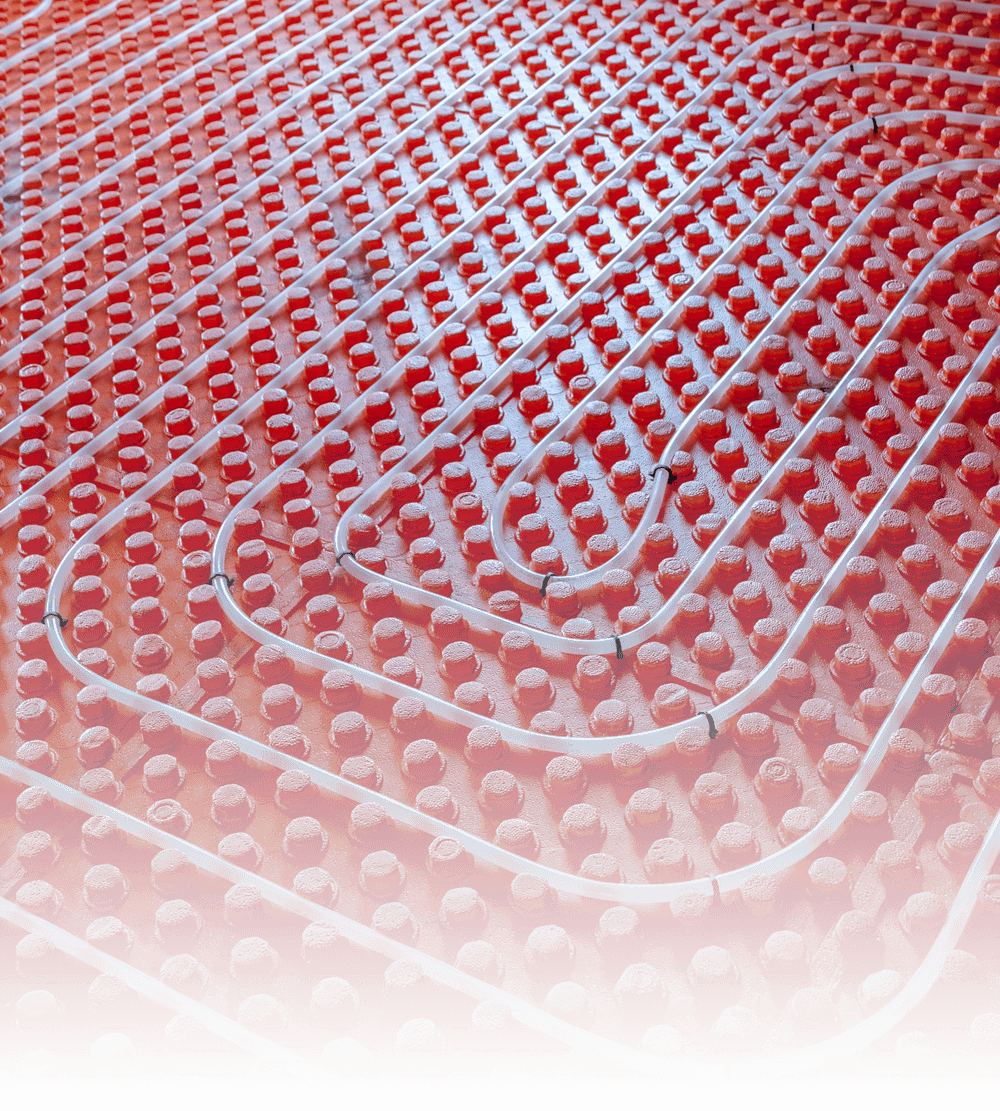 No more stepping out of bed onto a cold bathroom floor!
A residential radiant heating system can be a great way to heat your home. Hydronic radiant systems work by pumping heated water from a boiler unit through tubing laid in a specific pattern under the floor. Each room is then controlled by using zoning valves, pumps and thermostats which regulate water flow through the system. Once the hydronic heat system establishes a comfortable temperature, your system will maintain a constant comfort level throughout your living area.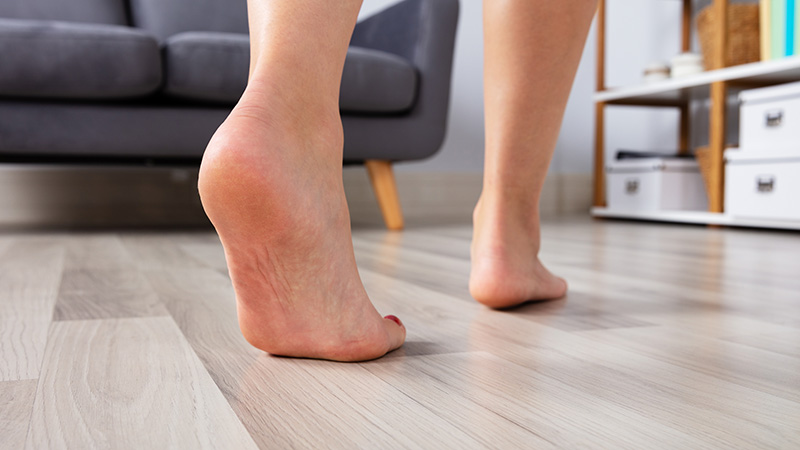 This is because liquid conducts heat a lot more efficiently than air (such as in a forced air system). This means that the desired temperature is more easily and evenly transferred throughout the home.
The Benefits Of Radiant Heating
Much more efficient than baseboard and most forced air systems because it eliminates ducting heat loss.
People with allergies enjoy cleaner air because radiant heat systems are dust free.
Hydronic systems can use a variety of energy to heat the liquid such as gas/oil boilers, wood fired boilers, solar water heaters, or a combination of these sources.
Balances humidity levels because they do not dry out the home.
Lower energy bills
Hydronic Radiant heat systems run silent and provide a quiet home.
Our technicians will consider many factors when developing a plan for your new radiant heating system. Different flooring materials each have a different storage capacities for heat and the system needs to be customized so that the system can run as efficiently as possible. Even though any floor covering can be used with radiant heating systems, ceramic tile is the popular and also the most effective due of its ability to store heat. Once we have assessed your needs, floor coverings, and the dimensions of your living space we can determine the best plan for your new radiant heating system.
Get Started
Increase comfort and provide a more consistent and even temperature throughout your home by installing new radiant heat or radiant floor heating. A great alternative to traditional furnaces or heat pumps. Decrease electric bills and increase the value of your home! Whether you are looking to retrofit your existing home or building new, look to the experts Oregon Hydronics Heating & Air for a quality install.
Fill out the form or give us a call to get started!
3498 W 1st Ave Suite 1, Eugene, OR, 97402